"I realize how lucky I am, being able to lead a free life and to live in a land full of peace
after experiencing a life full of the noise and worries of the world"
Karen Blixen, Out of Africa."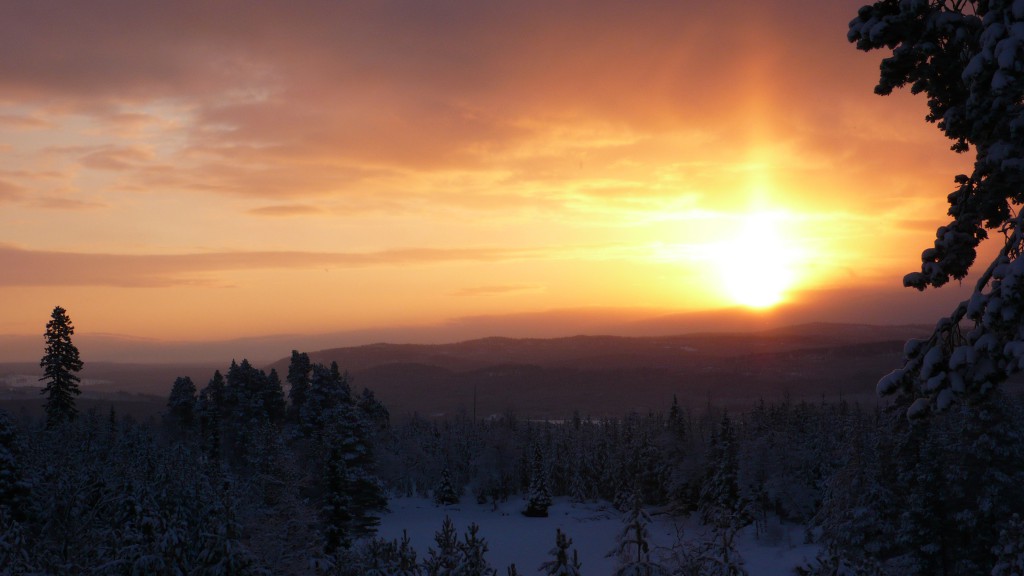 Since I decided to take on the activities and responsibilities of being a tour operator, this courageous woman's book has always accompanied me wherever I go. Karen Blixen, a Danish noblewoman, was an extrovert and a lover of 'adventure' who left Denmark where she had been living, to fall in love with what she defined "My Africa" ​​a land where she lived from 1913 until 1918, and which became her life and her love.
Individuals who decide to live in the 'land of the ice' have a lot in common with those who contemplated living in the great expanses of Africa a hundred years ago. I would say you feel the same loss and the same ecstasy for your old and new life which together helps you to be 'at one' with the universe. What Karen Blixen deeply loved about ' her Africa' was its simplicity and  the' joy' and sense of 'honour' of  the African people which she observed in their simple daily lives where focusing on individual's well-being made them much preferable to spend time with than the hateful and racist British intellectuals by whom she was surrounded .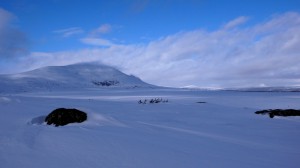 What I have loved from the beginning about this land where I live is the lack of human contamination. The joy of there being only one inhabitant every square kilometre in an area comparable to the size of Belgium –  being surrounded by forests mostly without roads or pathways, where endangered species of animals can still live safely in the wild.
The Red Fox Adventure Holidays was immediately a challenge. Not being a travel agency that offers a huge selection of destinations but instead an agency  specialising in one specific geographical area, the project seemed very ambitious from the start.
In a modern world where no one is ever content with their life, where we always want more, where we are accustomed to taking short organised holiday breaks and multi-activity package holidays, we worried that our 'simple' holiday idea might never work. Firstly, we are in a territory far away from normal tourist destinations and with very little information written in English. The type of tourism currently offered in our area is predominantly for local visitors and very much specific to the requirements of the northern populations of the world, focusing on outdoor activities such as cross-country skiing and snowmobiling.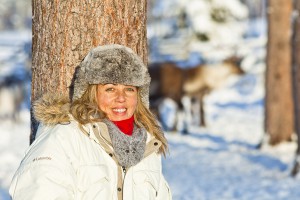 How to accumulate relevant information – initially to build our web site-when you cannot easily access information locally was our first hurdle. Hence the urgency to conduct a thorough study of the area, highlighting those features that could appeal to a different audience than the local tourists and especially to undertake making contact with neighbouring Norway to see what holidays they organize and how they make them really special.  We contacted the local indigenous communities, studied their history and their culture.  We tried to understand their way of life and emulate their particular view of the world. Another significant challenge was exploring the local area using detailed maps, we travelled many kilometres on skis, and engaged in sports and experienced lifestyles that we could have never imagined existed. During all of this preparation period, even our encounter with the "cold" had its instructional part to play.  When temperatures drop way below zero – for those of us who have never had the opportunity to live and experience a life outside of the normal temperature ranges – it becomes a personal test, it is an essential feature of living in this part of the world, the feeling of competing with something both primordial and ancestral.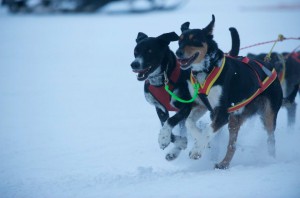 Whether during the summer or the winter months it is possible to enjoy wonderful excursions into the countryside and make a genuine contact with nature: through sports such as cross-country skiing – lessons are provided for beginners – it is possible to visit otherwise inaccessible places and discover the Arctic that you have read about in a book without having to be an expert explorer. We work with a kennel where sled dogs are bred with expertise and passion, it is run by a Norwegian family who for generations have dedicated their lives to working in the world of dog sleds. Every year in the delightful town of Roros in Norway – the  'longest dog sled race in Europe' in held, it has more than 90 dog teams participating, in other words 1,000 dogs will compete in the race which is held in the first week of February when they race along  600 – 400 km of paths located inside the forests of Femundmarka.
The summers in this part of the world are full of colours, rainbows, endless stretches of water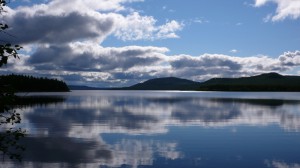 reflecting like mirrors, stunning waterfalls and beautiful wild orchids. The summer temperatures are pleasant, they range from 14  to 30 degrees. The best  months to visit  are from the end of June, when you can experience the midnight sun until autumn arrives and the leaves of the trees turn yellow and orange giving the landscape a fairytale feel. In fact this land is the land of the fairies, of the trolls and  the elves of the woods,  you will often catch them, out of the corner of your eye, jumping in and out of a forest clearing or peeping out from behind a birch tree. Don't you believe in fairies?
It 's all true, really! Come and see for yourself!