Unless you have magical powers like the main character in "The wonderful adventures of Nils " a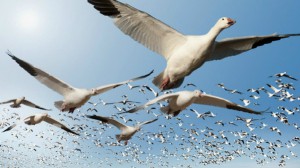 famous Swedish fairy tale, who flew across the skies on the back of a goose, your best option is always by plane. There are many airlines that offer flights to Scandinavian destinations. What I recommend is that if you opt for the "do it yourself" holiday,  you consult us before booking  anything so we can advise you as to the best times of the year to visit and the temperatures you can expect to experience here.
Our holidays are located at 62 ° parallel to the Arctic Circle. and are situated across two nature reserves stretching for 1,000 kilometers – there is approximately one inhabitant for every square kilometer and the area is characterized by small mining villages and remote communities of the Sami, the indigenous people of the Far North. There are 4 possible arrival routes:


    VIA OSLO
 1 Oslo Gardermoen – 2  Oslo Rygge – 3  Oslo Torp  4 Trondheim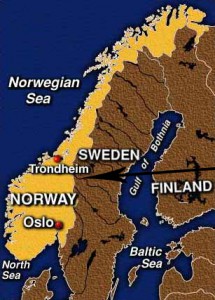 Oslo Gardermoen (OSL)
Oslo Gardermoen is Norway's main airport. We recommend the low cost airline Norwegian Airlines, check on their home page and select
"Low Fare calendar" where you will find the calendar showing the prices available for each day of every month so you can choose the cheapest prices. The flight time is approximately 3 hours and 10 minutes.
Rygge Oslo – Oslo Torp
Ryanair flies into these two airports. Prices are cheap and the flights are more frequent during the summer season with several daily departures, (including one from Pisa).
Once you land, you have two choices for the mode of transport to our meeting point in Roros (Norway):
AN INTERNAL FLIGHT-using the airline company Wideroe. You will travel in a small plane which flies over the fairytale landscape. Often you may find you are the only passengers on the flight. During the winter the plane lands directly onto the icy slopes where you will often see deer and elk roaming peacefully close to the airport.
The flight is 50 minutes.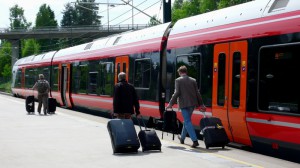 TRAIN – this is a viable alternative. The train station is inside the airport, very easy and convenient. The journey takes 4 and half hours and you can book your tickets to the final destination of Roros on line on  nsb.no
The easiest way to get to our meeting point in Roros is by train, book a ticket to the above address. Journey time approx  6.30 minutes.
Norwegian trains are usually on time and equipped with wireless internet access.
VIA TRONDHEIM
Trondheim is an enchanting city and an excellent starting point for your journey to Roros.
Again, you may decide to take the train – it takes about 3 hours or there is a bus that runs between the two cities several times a day.
Neither KLM –  SAS – Norwegian Airline  fly into Trondheim.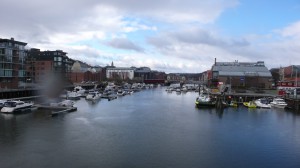 When you arrange the journey yourself you can make it an exciting and fun part of the whole holiday experience.
or you can rely on a travel agency who will handle  the bookings for the various planes, trains, bus tickets or car rental.
You might, for example, catch a plane from Rome  to Bergen. Then take the postalino   that connects Bergen  to Trondheim (postalino fjords). Then rent a car and drive to Sweden to participate in our weekly holiday schedule (Trondheim – Roros 140 km). Or catch the train which runs three times a day from the city Trondheim to our meeting point at Roros.
FLY & DRIVE
You can choose to hire a car directly at the airport.  It takes about two and a half hours to drive from Trondheim to our town, you will travel along roads which are surrounded by breathtaking scenery. This way you can be more independent during your stay.